BEST VIRGINIA RIDES

Welcome to Virginia Rides!
Virginia Flag / Official Seal of the State of Virginia
Virginia Map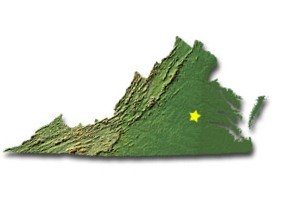 Are you looking for Virginia rides?  The Blue Ridge Parkway is a great place to start.  One of the videos below is a continuation of the Parkway trip that was started the previous day in North Carolina and completes the entire Blue Ridge Parkway.

Whenever I travel through this beautiful state,  I'm reminded of the American Revolution and the rich history in this part of the country.  It's mesmerizing to visualize the colonial troops marching through the dense forests and setting up camps with tents, caissons and artillery.
Virgina was also front and center in the civil war, known to some as the War of Northern Aggression.  There were more battles here during that war than any other state. There are many battlefields and reenactments to visit for both the revolutionary and civil wars.
Eight presidents have been born here. They are George Washington, Thomas Jefferson, James Madison, James Monroe, William Henry Harrison, John Tyler, Zachary Taylor and Woodrow Wilson.   
The state capitol is located in Richmond and it's the 35th biggest state with 42,769 square miles and is the12th most populous.
The state motto, which is on both the state flag and seal is  "SIC SEMPER TYRANNIS".  Translated from Latin it is means "thus always to tyrants".  This was shouted by John Wilkes Booth after he assassinated Abraham Lincoln - Thus be it ever with tyrants!
There are many great Virginia rides.  One of my favorites is through the George Washington National Forest. 
Starting in Harrisonburg, just off Interstate 81, take the Rawley Pike (US 33)westbound.  The  tree canopy is thick and goes on for many miles.  Just east of the West Virgina state line the terrain changes to mountains with many sharp turns and twisties. Then at the very top of the pass you cross over into West Virginia.
Although I've stayed in Manassas on occasion, I regret not visiting The National Firearms Museum just up the road in Fairfax.  A good chunk of the day could be spent here examining the thousands of rifles and pistols of which it is our right to "keep and bear".  And best of all, It's FREE!
Up near Washington DC and just across the Potomac River is Arlington National Cemetery.  I highly recommend visiting here to be reminded of the great sacrifices that were made to ensure our freedom.  Hopefully, you can watch a wreath laying ceremony at the Tomb of the Unknown Soldier which happens quite frequently.
You will be held in awe and be very glad you went.