ARIZONA BIKE WEEK RIDE 2012
The Arizona Bike Week Ride began at Paul Yafee's Custom shop on Indian School road in Phoenix and made a giant circle around the McDowell mountains.
There was a stop at Greasewood Flat for lunch and music and then we were off to Westworld in Scottsdale to check out the exhibitors, eat, relax, and take in the concert... REO Speedwagon.
It's not Sturgis (yet) but as far as biker rallies go, this is still darn good.
TO SEE THE ROUTE OF TRAVEL MAKE SURE TO VIEW THE MAP BELOW

Starting at 2122 E Indian School Rd. Paul Yafee's Store
Ending at Westworld in Scottsdale

Total Miles: 57.7
This 2012 event in Arizona is a week-long event that started the last week of March. During this time, motorcycle enthusiasts and bikers from all over the country come to Phoenix to join the locals in a celebration of our common love for two wheels. It's a huge deal and the whole city is buzzing with things to do.

The best way to get in on the action is to visit the AZ Bike Week website and decide which events you want to participate in.
Tickets can be purchased online for individual days or you can get a 45 dollar, 5 day Event Pass that grants you entry into Cyclefest at Westworld for all 5 days of Cyclefest and includes attractions and all concerts.
This year had some great shows and audiences were treated to performances by Quiet Riot, Puddle of Mud, REO Speedwagon and Tesla.

Purchase the single day ticket online and you can get in on a ride (most of them are charity rides for organizations like the Humane Society, Hospitals, Wildlife and MDA) and gain entrance to Westworld along with that evening's concert.
The prices range from 10 to 35 dollars, depending on which day you go and passenger tickets are usually 5 bucks less.
All you have to do is register online and then show up at the designated location where you check in and get your tickets and wristband.

---
View
AZ Bike Week
in a larger map
---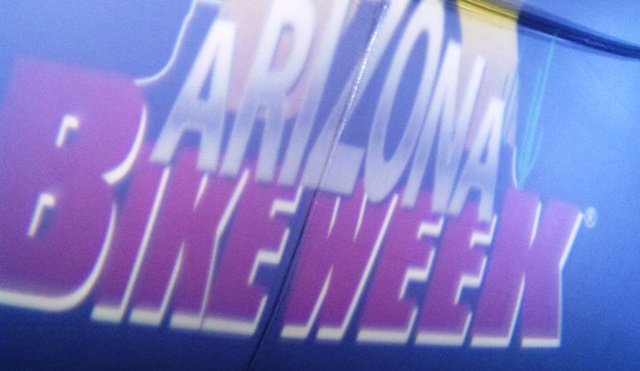 ---